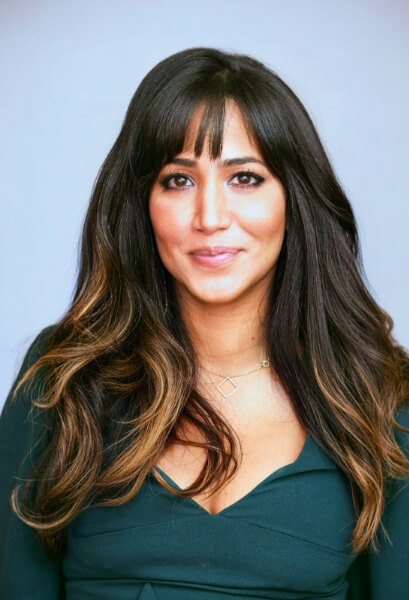 Wilneida utilizes her specialization across a variety of sciences: psychology/human development, economics, political science, sociology, and computer science to work on a variety of critical interconnected socio-economic issues.
Her work has been
featured

at
The Guardian NPR Financial Times Washington Post Stanford Social Innovation Review Newsweek Protocol Fast Company Daily Maverick Wired
I was born in Arecibo, Puerto Rico to a Dominican mother and Puerto Rican father. As soon as I could talk and to the present day, my parents report that I would lovingly frustrate them with endless back-to-back questions on everything from: "what is the moon made of?"; "what happens to the cows when it rains? (we lived in the small rural community of Palenque with a lot of cows); "what will happen if I put these rosary peas in my ears? (I grew up surrounded by wild A. precatorius plants); to much more complicated ones as I grew older, ranging from religion, economics, and politics in the US, Puerto Rico, and around the world. To this day, it's my love and curiosity for the world and the people in it that drives my purpose and work.
I began my professional career as a Therapist in juvenile detention facilities, jails, and probation departments. I also spent time providing therapy and crisis counseling to marginalized communities in food pantries and churches. Interested about the utility of technology to change the deeply structural issues I encountered at work, I taught myself how to code and began working with human rights and poverty lawyers on developing platforms and apps to increase access to justice. Realizing that technology interacts with society and economy in unpredictable ways, I began a new phase of my career studying and investigating the socio-economic impacts of emerging technologies (which I wrote about in my 2018 Fast Company's World Changing Ideas article.) Since then, I've studied the impact of technology globally (e.g. Taiwan, Chile, Peru, and Indonesia) and in the US, in topics ranging from democracy/politics, social movements, criminal justice, labor markets, and the future of work. I also worked at Ford Foundation where I led cross-team conversations and field-building strategies around responsible innovation.
I am currently the Director of Research and Policy at Coworker, the Co-Founder Of the Startups and Society Initiative, and Founder of the Future of Workers Initiative. I am currently boot-strapping my new venture, Grey Americana, a multi-media company and social community.
Her current Advisory roles include:
I have a PhD In Comparative Politics, with a specialization in emerging technologies in East Asia And Latin America, a Masters In Public Administration, and a M.Phil. in International And Global Affairs. Im also a life-long Fellow at the Data & Society Research Institute and the Atlantic Institute. I am fluent in Spanish and Mandarin.